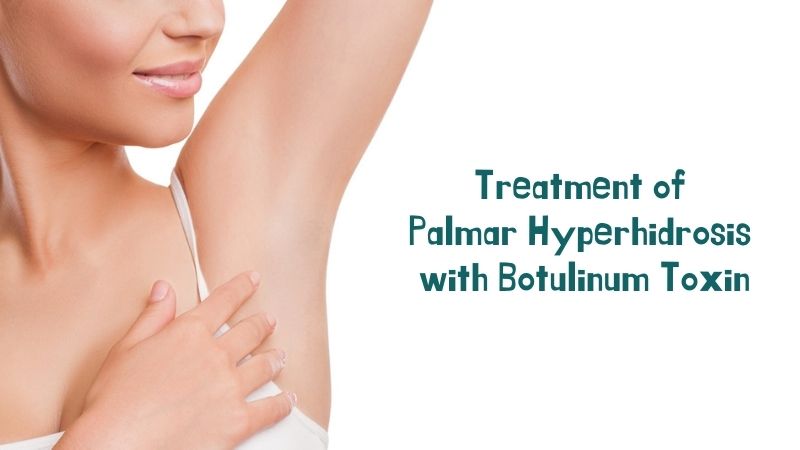 If medical treatment for excessive sweating is not effective, the only way to get rid of hyperhidrosis is to inject Botulinum toxin into the armpits. The effect of the exposure lasts up to 10 months, then the session can be repeated without harm to health.
Advantages over other techniques
Botulinum toxin is able to eliminate hyperhidrosis of the armpits, feet, hands, wrist, and even the perineum. It disrupts the neuromuscular transmission of information to the brain. Botox injections block the glands, the signal about the secretion does not reach the brain, so the person does not sweat.

Modern cosmetology has several options for injecting Botulinum toxin into the armpits at once – medicines. Each of them has its own advantages. The choice of the drug depends on the characteristics of the patient's body, the planned budget. The price differs slightly, the main difference is the change in the molecular formula of botulinum toxin and additional components.
How many units of Botulinum toxin do I need?
The exact calculation in your situation can be made by a cosmetologist at the first appointment. Approximately 300 units are required for the palm area, 150 units for each palm. It is also possible to perform the procedure with other botulinum toxin preparations.
How is the procedure performed?
According to the protocol, the treatment of hyperhidrosis with Botulinum toxin is carried out in three stages:
Training. The doctor conducts a minor test, which allows the most accurate introduction of Botox in case of hyperfunction of sweat glands, to reduce the consumption of substances. An anesthetic is applied;
Procedure. The skin is treated with an antiseptic tonic, and the doctor injects botulinum toxin. A light local massage is performed for proper distribution;
Care. To avoid infection, the skin is treated with an antiseptic tonic. A cooling cream is applied. The doctor gives recommendations for the recovery period.
Details about the procedure
Before treating hyperhidrosis with Botulinum toxin, you need to prepare. At the first stage, you should visit a doctor to identify hidden contraindications. Before injecting botox into the armpits for hyperhidrosis, you must:
stop taking aspirin and ibuprofen a week before the session;
complete the course of antibiotics, anticoagulants, analgesics;
give up alcohol, smoking.
It is also forbidden to shave with machines, get wax depilation. Refuse to use antiperspirants, deodorants.
Category: General Info