Botulinum toxin type A has been used for more than 10 years to treat various diseases. It gives excellent results in the treatment of excessive sweating (hyperhidrosis). It is enough to carry out one procedure to overcome this disorder. The effect lasts for up to 8 months.
The use of Botox with local (axillary, palmar, plantar hyperhidrosis) is a reliable way to significantly improve the quality of life in young, socially active people, restore their self-confidence, strengthen the image associated with professional activities, avoid the formation and regression of psychological disorders.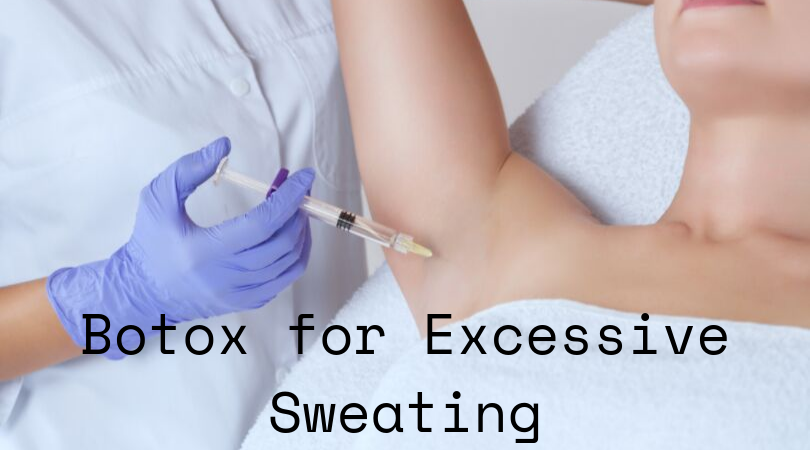 Indications
Elimination of excessive sweating (sweating, hyperhidrosis)sweating (hyperhidrosis) in the axillary areas;
Palmar sweating;
Plantar sweating;
Back sweating;
Sweating (hyperhidrosis) on the face and other areas.
Effects
The patient does not sweat at all in the treated areas for 6-8 months, sweating (hyperhidrosis) of other parts of the body does not increase.
Contraindications
Myasthenia gravis;
Blood clotting disorders;
The inflammatory and/or infectious process in the area of the alleged injection;
General diseases in the acute stage;
Taking medications: antibiotics, anticoagulants, antiplatelet agents, relanium, baclofen;
Chronic obstructive pulmonary disease;
Pregnancy and lactation;
Years under 16;
It is undesirable to carry out the procedure in the first days of the menstrual cycle.
Mechanism of action
Before the procedure, the dermatologist collects detailed information about the patient's health, makes a test in problem areas, thereby determining the effective points of drug administration. The next stage is the Botox administration procedure. The doctor treats the surgical field with a 0.5% alcohol solution of chlorhexidine, marks the lines of drug administration, and if necessary carry out local anesthesia with a cream. The procedure is carried out with very thin special needles that do not cause any pain during administration.
Recommendations after the procedure
Not sunbathing for 3 days;
Not take antibiotics – aminoglycosides (kanamycin, streptomycin, etc.), tranquilizers, pamas (Phenazepam, Temazepam, etc.), calcium preparations for 2 weeks,
It is contraindicated to visit to the sauna, bathhouse, pool for 7 days.